Becka Wall – @beckawall
It's Friday at 5 PM. You're wiped from battling the patriarchy all week and cancelled all your plans for the evening. Your Thai food order is placed and your glass of wine is poured. Now the questions that plagues us all: what should I watch?
If you're ready for something to empower you to keep resisting, fear not. We've got you covered.
Queen of Katwe
OK, chess is one of the most STRESSFUL sports out there, no matter what anyone else says, so the drama is high – but it's also a Disney movie, so it has an inspiring, feel-good tone that will leave you riding into the weekend feeling warm and fuzzy.
Amy Schumer: The Leather Special
Feminist queen of comedy Amy Schumer's Netflix special is hilarious, raunchy and well worth watching on a quiet night in.
Zootopia
Zootopia examines sexism, systemic racism and the dangers of a society where many live in fear of those different from themselves. WITH SLOTHS!
10 Things I Hate About You
This movie is a classic, and if you have not seen it, you should watch it immediately. It examines the stereotypes we try to place women in, the importance of women taking time to understand one another and how satisfying it is to be frank about how smelly you are after a workout.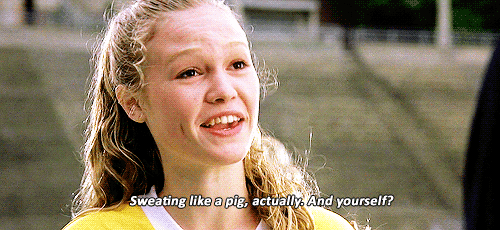 Now what are you waiting for? Fire up the Netflix & get the feminist watch party started.